Winners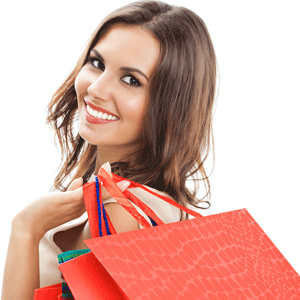 Real People Winning Real Stuff!

Competitions Guide is Australia's favourite comping website and has been since 2005. We list TEN new competitions every day / 365 days a year!

Nothing makes our day more than hearing of our member's wins.

We always talk of Cars, Cash & Holidays, but you'd be surprised how much impact a small prize can make on someone - that feeling of achievement when that parcel arrives at the door.

Not a member? Join Us Today!


Absolutely Smeg-cellent!

GO PREMIUM MEMBER Julie Hatful has played the odds by Winning a great prize pack which was a 'shoppie' and lots of chances to Win! "Just wanted to let you know I just won a Smeg toaster and kettle from Ferrero Roche, just arrived. I think the value is around $500
It was a shop to enter and luckily I had just bought the chocolates for a friend"




Don't Settle For Less .......

GO PREMIUM MEMBER Tanya Roberts has had a BIG Win in the Early Settler Competition! "I just wanted to give you guys a big shout out! I just won $2,500 worth of furniture and another $2,500 for my bestie.
Super excited to have won my first ever comp and it was a 25 words one too.

Keep the comps coming......love your site. "


Jim gives the Thumbs Up!

GO PREMIUM MEMBER Jim Reid from QLD says, "Since joining Competitions Guide just over a year ago,

I've won a Bali holiday, a Barossa Valley holiday, jewellery, electronic gadgets, gardening equipment, a luxury car hire, wine, art and ice cream for a year!

My number one tip is to enter as many comps as you can as winning is a numbers game."


Big Cheers for Samantha!

GO PREMIUM MEMBER Samantha Beck from SA has an amazing track record of winning:

"I've been a member of Competitions Guide since 2018. I've won cash, weekends away, toys, stationery packs, books, pet products, cookbooks and tools.

Entering lots of competitions greatly increases your chance of winning. I find it so easy using Competitions Guide as I can mark off what I have already entered and keep track of it all. "
And How About A New Car?

GO PREMIUM MEMBER Leigh Wagstaff just dropped us another note with a sensational Win!

'Hello again Craig, I just wanted to add another big win and photo to the list in my previous email. On Saturday I won a CAR!!

Cheers, Leigh


Gold Coast Was The Most!

GO PREMIUM MEMBER Leigh Wagstaff joined us only recently, and has been having a number of Wins! But her recent Gold Coast Trip Win has made for a fantastic holiday!

'The Gold Coast trip was amazing. Red Bull got first and second both days which made it more special. They also surprised us with lots of added extras like pit tours, grid walks and hot laps. I have never been so spoilt!'




12 Weeks of Wins!

GO PREMIUM MEMBER Helen has been having some great Wins of late!

'Since becoming a premium member a year or so ago I have won a $3000 trip to Alice Springs for my husband and myself, $1000 tool package from Sutton tools ( which arrived today and is fabulous) and a term of swimming lessons for my grand daughter to attend. I actually won all these just in the last 12 weeks. Thanks guys. I have told all my friends and family how wonderful and exciting it is to suddenly win a prize. It makes going through the boring emails much more thrilling if you know there might be a winning email!'

Persistence Equals Free Petrol!

GO PREMIUM MEMBER Robyn Wood seems to be knows that persistence leads to comp wins!

Great news today that l have won the workwearhub $1000 fuel voucher. This is the second prize since becoming a premium member.
Persistence pays off..'



New Member 'Open' To Winning!

New GO PREMIUM MEMBER Michael Nguyen seems to be stoked with his big win!

'I saw you on TV then enter about 3 or 4 weeks ago as a premium member. Just going in a few random competition and we just get a call on Tuesday that I WON the Kia Australia Open Tennis comp, return flight, transfers and accom for 2 people for 3 nights in Melb and VIP ticket to Aus Open 2019 Semi.

Thanks again and keep adding more competitions to your list.'
Aloha - Hawaii Here She Comes!

GO PREMIUM MEMBER Linda Allen's on her way to Hawaii - what a WIN!

'Thank you Competitions Guide. I just won a trip for 2 to Hawaii worth $7,700 after becoming a premium member. Well worth the cost!'