Winners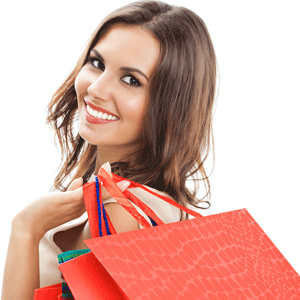 Real people winning stuff!

Nothing makes our day more than hearing of our member's wins.

We always talk of Cars, Cash & Holidays, but you'd be surprised how much impact a small prize can make on someone - that feeling of achievement when that parcel arrives at the door.

Not a member? Join Us Today!


Mustang Annie - What a Win!

GO PREMIUM MEMBER Anne Rathjen upgraded her membership on 4 January 2018 and it's paid off big time! Want to hear Anne's reaction when she found out she had won the $120,000 Mustang?

"I won the Sidchrome 2017 project car, a fully restored 1969 Mustang, I still can't quite believe it, it's a dream come true!"



Never to old to be a 'bikie'!

GO PREMIUM MEMBER Catherine Mazzone's win put a smile on our faces!

"I won a Suzuki motorbike on Competitions Guide. Quite a giggle for a 67 year old woman but it goes to prove you have to be in it to win it!"



Zoom Zoom and More!

GO PREMIUM MEMBER Member Catherine Cliffe has just told us about this 'Maz-tastic' Win!

"I won the Mazda CX-5 Akera in Soul Red Crystal with a $10,000 Flight Centre voucher! No one believed me, nor did I, yet it's been announced in the paper & online. I've met the General Manager-it's unbelievable! The only thing I've ever won is a $2 instant scratchy!"


15 Night Cruise for 4!

GO PREMIUM MEMBER Glenda Mazur's fabulous cruise news...

"I am so excited, I have won a 15 night cruise from Budapest to Amsterdam for 4 people. Flights included. So my daughters and I will be going on a fabulous holiday. I have only been entering competitions since about March this year. Thank you Competitions Guide!"


Another Go Premium Winner!

GO PREMIUM MEMBER Maddison shares news of her wins...

"I've been a premium member for about 3 months. So far I've won a $949 Philips Air Purifier and Gold class movie tickets.

So stoked!!"
Europe Vacay All The Way!

GO PREMIUM MEMBER Member Elizabeth Tye is off to Europe!

"Just wanted to let you know that I won a $15k travel voucher from the Blackmore's contest that I entered! OMG - the most amazing thing I've ever won. Thank you so much! I'm off to Europe next year."



Fiji Plus More!

GO PREMIUM MEMBER Sarah seems pretty happy with her win:

"my best prize to date has been 2 flights to Fiji and $10k cash! I have won several other things that I never would have even known about if not for your awesome site!"



Magic Millions Winner!

GO PREMIUM MEMBER Steve won Millions!

"Won a weekend away to the Magic millions polo event at the Gold Coast
and had an awesome time!"



Open This!

GO PREMIUM MEMBER Cath Gipson sums it up easily:

"All I'd need to say is I won a $16,600 trip to the French Open last week from a competition I saw on Competitions Guide... that says it all really!"



Nespress Yourself!

GO PREMIUM MEMBER Jill Seymour grabbed a win on her first go ....

"The very first competition I entered on CompGuide I won and I've used it every single day since...I love my Nespresso coffee machine!"